Enthusiastic International Relations graduate working within the Music Industry for more than 5 years as a booker, live event producer, aspiring jazz vocalist and music writer. Recognized consistently for performance excellence and contributions to success in culture industry. Eager to contribute to team success through hard work, attention to detail and excellent organizational and administrational skills. Strengths in research, communications, content and project development and writing backed by training in IR and Music.
I got involved with music by playing the violin in my elementary years. Discovering my passion for jazz, I have started my jazz studies in 2015 and I graduated from Istanbul Bilgi University's International Relations Department in 2018. On my exchange year in The Netherlands where I also had the opportunity to play with Dutch jazz musicians, I studied jazz history with the former head of Jazz Department of Royal Conservatory The Hague, Wouter Turkenburg. I have taken vocal lessons from Sibel Köse and Başak Yavuz at Bahçeşehir University's Jazz Certificate Program. I hosted a radio show called 'Jazzville' on JoyJazz Radio for 3 consecutive years and have occasionally written for Jazz Dergisi, Zorlu PSM Magazine and 4:otuzüç mostly on politics, jazz and hip-hop. After working in Broadcast and Content Departments at Karnaval Media Group, I started working at Beşiktaş Kültür Merkezi's (BKM) international bookings and organization department. I have dealt with bookings, advancings, back of house and front of house operations for Maximum Uniq as well as music copyrights, film licensing and sales issues for BKM's Film Department. Before the pandemic I managed The Badau Jazz Club's social media and public relations. Currently I am working at Zorlu Performing Arts Center as a Senior Programming Specialist for local and international live events while doing Ethnomusicology Masters in Istanbul Technical University's Center for Advanced Studies in Music.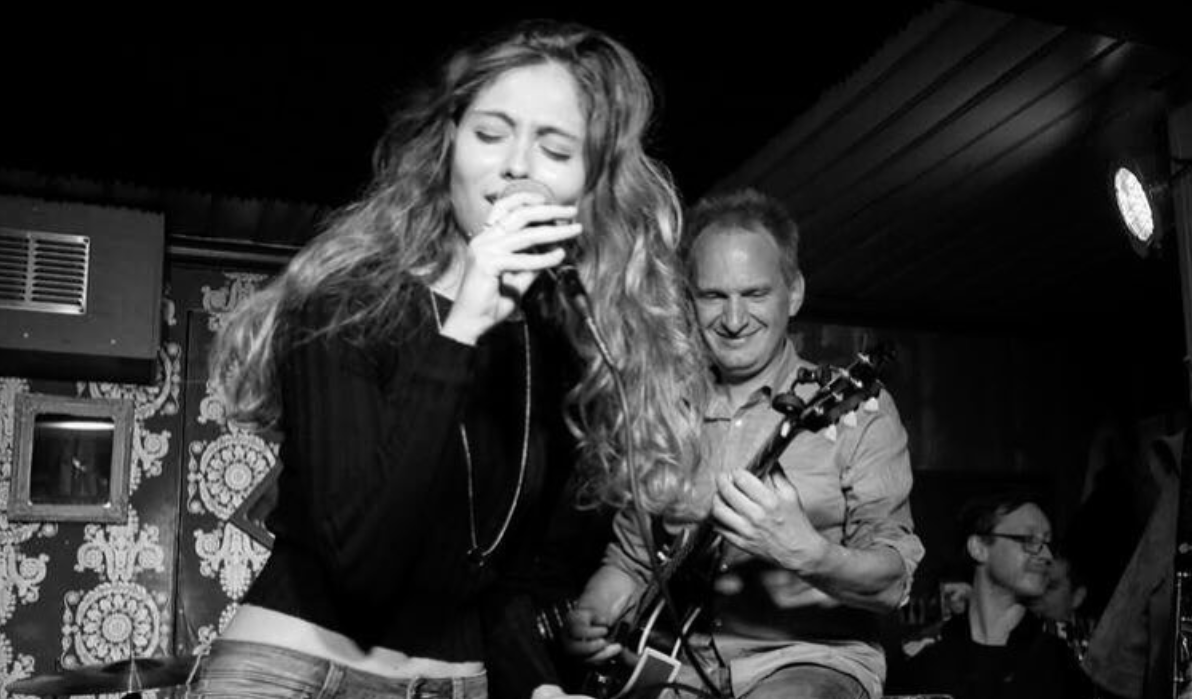 Müziğe ilkokul yıllarında kemanla başlayıp 2015 yılında caz çalışmalarına yöneldi. İstanbul Bilgi Üniversitesi Uluslararası İlişkiler bölümünden mezun oldu. Değişim programı ile gittiği Leiden Üniversitesi'nde Hollanda Kraliyet Konservatuarı eski Caz Bölüm Başkanı Wouter Turkenburg ile caz tarihi üzerine çalışmalar yaptı, Leiden'da çeşitli sahne alma imkanları buldu. Bahçeşehir Üniversitesi Caz Sertifika Programı dahilinde Sibel Köse ve Başak Yavuz ile caz vokal çalıştı. 3 yıl boyunca JoyJazz Radyo'da 'Jazzville' adlı programının yapımcılığını ve sunuculuğunu yaptı. Jazz Dergisi, Zorlu PSM Gazete ve 4:otuzüç adlı online müzik platformunda yazılar yazdı. Karnaval Media Group'ta önce Yayın Destek Uzmanı olarak, daha sonra İçerik Departmanında Virgin Radio için çalıştı. İki yıl boyunca Beşiktaş Kültür Merkezi'nde uluslararası promoter asistanlığı yaptıktan ve Film Departmanı'nda filmlerin müzik telifleri ile ilgilendikten sonra, Maximum Uniq'te booking'lerle ilgilenmeye başladı. Güncel olarak Zorlu Performans Sanatları Merkezi'nde Kıdemli Programlama Uzmanı olarak çalışıyor ve İstanbul Teknik Üniversitesi MİAM'da Etnomüzikoloji yüksek lisansı yapıyor.